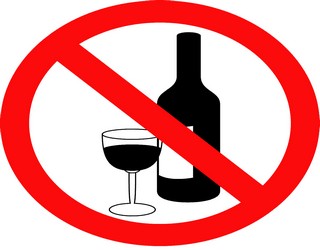 This is the continuation of the previous article:
WHAT IF ?... ALCOHOL WAS PROHIBITED ? - PART 1
WHAT IF ?... ALCOHOL WAS PROHIBITED ? - PART 2
WHAT IF ?... ALCOHOL WAS PROHIBITED ? - PART 3
WHAT IF ?... ALCOHOL WAS PROHIBITED ? - PART 4
WHAT IF ?... ALCOHOL WAS PROHIBITED ? - PART 5

Thus what is the solution to this problem ?
Once the ball starts to roll and gain its momentum it is not so easy to stop it. Well... technically speaking it would be not so difficult stop it because all that is needed is to stop giving it your energy and stop pushing it. But practically it is much more difficult because people - who are pushing it - become dependent on it, addicted to it, they become blinded by it and give up their power to it. And they don't want to see all the harm and abuse that they are causing by it. Well... in reality they also see this abuse but they find the excuses and justifications ( e.g. "I have to feed my family" ) and don't want to stop it. And what is worse is that they attack and try to destroy those who point this out and try to push for the change ( stopping the ball and abuse ).
I guess that you have realised by now that the ball is your business within which you are selling alcohol and you make profit at the cost of others and allow the abuse done under the influence of alcohol.
Thus as I said before prohibiting rolling of this ball is not going to be effective at all because we have seen it already in regards to the drugs. It is illegal but still people find ways to continue rolling their balls forward and they make even bigger profit out of it because the prices of drugs on the black market are much higher. And apart from this we can also find information from time to time pointing out that the members of government ( those who established this law ) make huge profits from production and distribution of drugs. This is the reality. We know it but we don't do anything - which would be effective - about it.
But everything would change if people free-willingly have decided not to use the drugs and stop drinking alcohol. Then there would no need for making new laws, no need for violent revolutions, wars etc. It is all possible. It all depends on me, you and others. We have the power to make the change. Thus if you really want to make the change in this world, this is your opportunity. Don't wait for others to do it with you. Do it now... do it first... and be the example for others.
COMMENTS
---