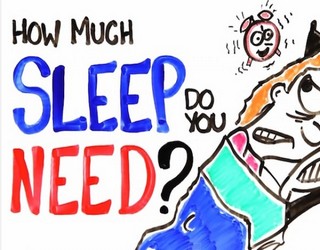 This is the continuation of the previous article:
EXPERIMENTING WITH THE SLEEP AGAIN - PART 1
EXPERIMENTING WITH THE SLEEP AGAIN - PART 13 - DAY 1
EXPERIMENTING WITH THE SLEEP AGAIN - PART 14 - DAY 2

Last night I slept for 1 hour around midnight and later at 5 am I lied down on the sofa and I woke up after 3 hours. So I slept again 4 hours.
During the day the same thing. I kind of feel tired but I hold on to "staying awake". Apart from this I had a lot of work and I did not have time to rest. Only late afternoon when got home from work I sat on the sofa, I made a phone call and then I woke up about 30 min later. The tiredness took over and I fell asleep.
Today I had another crisis. I asked myself again why the fuck I am doing it to myself ?
But then I realised that I have already seen enough proof to be able to say that spending less time in bed and sleeping less is really possible ( despite what the doctors and humanity in general says ) and thus now I could not give up and stop my experiment. You'll know... of course I could stop my experiment and go back to the comfort of my bed. But I also know that this something inside of me would drive me crazy unless I started to try to do it again.
You'll see... once you see the truth ( even just a glimpse of it ) you will never again want to go back to the lies and illusions. And if you were forced to go back to the lies then you would never stop to try to get back to the truth at all costs.
But still... this is a 21 day experiment. It is not easy at all. It is a challenge for me. But I will make the final decision about it at the end of the experiment and the decision will be made while taking into consideration the facts and visible results.


To be continued
COMMENTS
---