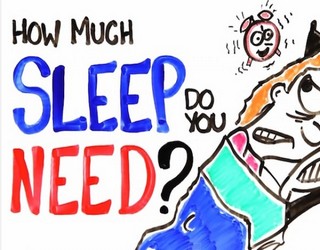 This is the continuation of the previous article:
EXPERIMENTING WITH THE SLEEP AGAIN - PART 1
EXPERIMENTING WITH THE SLEEP AGAIN - PART 13 - DAY 1

Last night I lied down on the sofa and luckily ( because it was uncomfortable ) I woke up after 4 hours of sleep. And that was all for the whole day. I did not sleep anymore yesterday.
Now... during the day I had the sensation of tiredness in my eyes and my head but eventually it dissipated in the late afternoon and then I was ok. Here it is interesting that in the last few days I have been working a lot when it comes to my main job with massage ( even exceeding my daily "healthy" limits ) but I can handle it much better and easier than ever before despite not having enough rest according to "human standards".
Anyway after midnight I started to feel really tired. I lied down on the sofa to have some rest but I could not stop myself from falling asleep and so I did. This is kind of "dangerous" and "risky" because I still had to write down my article and did not even set up the alarm clock. Though luckily I woke up without the alarm after one hour because the sofa was simply uncomfortable. I wouldn't do it on the bed because then I am almost certain how it would end up.
So what now ?
Will be able to stay awake for the rest of the night ?
I have a client in the morning and thus I have to be careful to not fall into the deep sleep for many hours. And it is not just because of missing my appointment but also to avoid the consequences of having hangover from sleeping too long and ruining my experiment.
Now it is 2 am and I am going through a little "withdrawal" crisis. I feel tired. My eyes I very sleepy and gluey. So I guess I should take a shower because the water helps me to take away the tiredness.
So this is my Day 2 of my new experiment with the sleep.


To be continued
COMMENTS
---