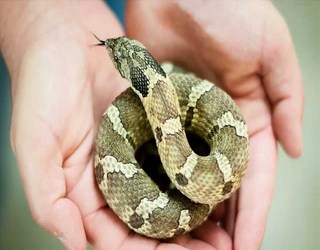 I am catching up with posting online my articles.

This is the continuation of the previous article:
HORROR MOVIES ARE HARMFUL FOR THE WORLD - PART 1
HORROR MOVIES ARE HARMFUL FOR THE WORLD - PART 2
HORROR MOVIES ARE HARMFUL FOR THE WORLD - PART 3
HORROR MOVIES ARE HARMFUL FOR THE WORLD - PART 4

You'll know... this thing with my friend is the thing of the mind - an illusion, a phobia. It is not real but yet this unreal thing makes the life of my friend a misery in a sense. I will not behave like my friend because I try to look at the practical aspects and facts. And here where we live there are not venomous snakes.
Apart from this it would be interesting to mention here my personal experiences with the snakes.
1. So I saw the snakes in the zoo. I do not support and I do not visit the zoos anymore as this is nothing else but the prison and slavery for the animals but at some point of my life I did not realise that. Anyway I saw the snakes in the zoo but obviously they were enclosed inside of the aquarium and I felt completely safe.
2. Then once I was in the forest picking up some fruits. At some point I tried to rich further inside of the blackberry tree and I saw a snake. I was completely surprised by it as I did not expect it to happen. I was with my hand about 50 cm away from the snake. He could not do anything to me ( at least to my hand as there were many small branches between us ). Though I do not know if my legs were protected. Anyway we looked at each other for few couple of seconds. And then slowly I got back with my hand and walked away from the place. You'll know... it looked like the snake was also surprised by my presence although he must have heard me before walking around and picking up the fruits from the bushes.
Anyway the moment of looking each other into the eyes was very interesting. I remember it very well. The snake looked at me in curiosity and so did I. But I did not see a monster in there but an animal and an intelligent being.
You'll know... this was in Poland where there are only couple of different snakes. One of them is kind of venomous and its venom may kill an adult. And although I am not sure I think that the snake that I saw this venomous snake.
This happened to me when I was still a teenager and most probably I would get at least very sick if I got bitten at that time. But this did not happen. I am still alive and well. But the moment of looking into each other's eyes was very interesting.


To be continued
COMMENTS
---