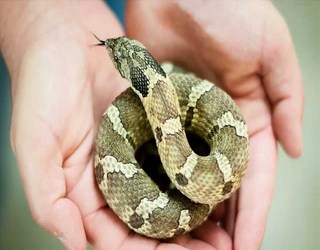 I am catching up with posting online my articles.

This is the continuation of the previous article:
HORROR MOVIES ARE HARMFUL FOR THE WORLD - PART 1
HORROR MOVIES ARE HARMFUL FOR THE WORLD - PART 2
HORROR MOVIES ARE HARMFUL FOR THE WORLD - PART 3

Here is also another important point:
Why do snakes attack people ?
Look... I am not a snake specialist whatsoever but through logical deduction I would say that they do it as a self-defence.
And you ? What would you do if you slept on the floor and suddenly somebody stepped on you because he did not see you ?
Well... it is not difficult to predict that you would do some kind of move to get yourself from underneath the leg and in that move it is possible that you would kick or pushed the person who stepped on you. And within that there is also a high possibility that you would hurt or maybe even kill unwillingly the other person.
I highly doubt that snakes attack people "just because". And then I am absolutely certain that snakes, sharks, spiders etc. don't behave in such a way as it is presented in the films where they try to kill all the humans and they use kind of logical way of thinking to achieve their goal. Though I do not want to say at all that animals are stupid and they don't use logical thinking. They do. But then they do it when it comes to their natural prey ( other animals or insects ). Usually humans are not their prey and as I said when they attack humans it is more of a self-defence or some other kind of error.
Obviously I would not like to be the subject of this error and pay the consequence of being bitten by a venomous snake. And so if I found myself in a situation where the snake would get inside of my house I would get out of there as soon as possible and ask for a specialist to remove it from my house.
But at the moment I do not live in a place where there live also venomous snakes. And so I will not be taking any precaution and extra measurements to protect myself from snakes. And I will not live in distress just because some kind of snake would get somehow into my house ( e.g. escape from the house of my neighbours - if they have any ).


To be continued
COMMENTS
---