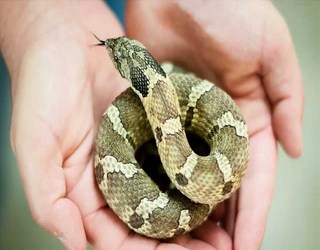 I am catching up with posting online my articles.

This is the continuation of the previous article:
HORROR MOVIES ARE HARMFUL FOR THE WORLD - PART 1
HORROR MOVIES ARE HARMFUL FOR THE WORLD - PART 2

So here are the detailed statistics when it comes to fatalities caused by snake bites.
And thus in Africa we have about 3,500 deaths caused by snakes. Though more liberal estimates suggest that this number of fatalities could be as high as 33,000.
Then we have Indian subcontinent with about 11,000 deaths every year. According to other estimates this number could be as high as 19,000.
But then everything changes when it comes to Northern America and Europe. Thus in United States there are 7,000 - 8,000 cases of people being bitten by venomous snake. But surprisingly out of this relatively big number there are only 5 persons who die from it every year. And the similar rate of fatalities applies to Western and Central Europe.
And then we also have Australia which so many people fear of because of highly venomous snakes, jelly fish, crocodiles, spiders and other nasty animals which can kill people very easy. Thus listen to it. In Australia there are only about 2-4 deaths occurring from the snake bites.
Thus one thing is very obvious here. The high number of deaths occurs in the third world countries. And on the contrary this number is very low in countries with appropriate medical care and education system.
So it looks like this phobia with the snakes is very similar to the phobia of sharks. In 2014 we had about 72 shark attacks on people worldwide and out of this one there were just 3 PEOPLE who died from it.
And does it justify the "genocide" of 100 mln of sharks every year by humans !!!???
So it looks like the snakes are more dangerous than sharks but still this is also because of the lack of proper medical care and education about how to handle the snake bites which is mainly the case in the poor countries.


To be continued
COMMENTS
---