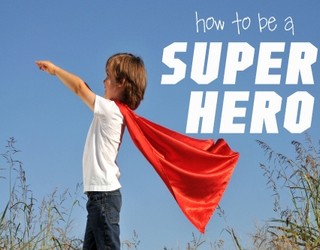 I didn't have access to internet yesterday thus I am posting my article today.

I remember that this idea promoting grand values and heroes got to me already when I was a little child when my mother was reading me books or telling me stories about heroes just before the sleep at night. Later it was all cultivated at school, when I read the books myself or watched the movie. I was impressed how the heroes were able to stand up against the oppressors in defense of the weak and poor ones what many times provoked tears in me when I watched the movie or read the book. And I remember that I also wanted to be a hero just like those persons from the stories.
It is short today... I was away from my computer all day because of work and now it is late and I have to work again in the morning. Thus I will continue my article tomorrow...
To be continued...