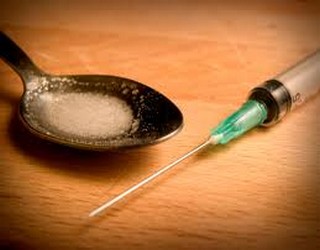 This is the continuation of the previous article:
HOW TO DEAL WITH ADDICTION WITHIN RELATIONSHIP - PART 1
HOW TO DEAL WITH ADDICTION WITHIN RELATIONSHIP - PART 2
HOW TO DEAL WITH ADDICTION WITHIN RELATIONSHIP - PART 3
The death of a person is the worst scenario but before this happens the person will be on the "freefall" to hit the bottom. And although this hitting the bottom real hard would not be necessary if the person stopped his addiction much earlier, it is also not so bad because as I said before in that moment a person open the eyes for a moment and in this short moment the person may do something to stop it. Thus don't be afraid of letting the person to hit the bottom. It may be very painful but at the same time it is quick and efficient way to wake up the person.
But don't count and don't be sure that if you decide and leave your loved one on his own that this is going to be a shock enough to wake him up. It may happen but there is never 100% guarantee that this is going to help. The reason for it is that sometimes hitting the "first bottom" is not enough, the person wakes up for a moment but doesn't do anything about it and continues to sink in his addiction and continues to fall. And this may take many years before he will have a chance to wake up for a moment again because of another shock of hitting the "second bottom".
But this is not always so bad. Recently I have seen how my friend went through this situation and in the end it all ended up very positive for his relationship. My friend has made the decision to leave his partner who was addicted to drugs ( it was not he heaviest type of addiction but yet it was affecting the relationship very strongly ). It was not easy and it took him more then a year since the first time when he started to take into consideration this decision but didn't want to leave his partner because he hoped that he will realize what he is doing and stop it himself. I was observing it very closely and assisting them both. Anyway after few weeks since the break up the partner of my friend started to realize that his relationship is finished for real and this was a "hitting the bottom" for him and in this moment he decided to do something about it. And he stopped his addiction literally in the moment. He had some difficult moments but later he said that it was not as bad as he thought. Anyway apart from leaving his addiction he started to go to the gym and training at the swimming pool as he used to do before. He also started to take care of his body and he has changed few other things.
Within this it was very interesting to see one thing. I was there to assist him. I had a lot of experience with dealing with the addicts and I have told him clearly that I am there whenever he needs me. But he never called me. He stopped the addiction in one moment on his own and he knew what to do which is actually very simple because you simply stop taking the substance no matter what. And so today he is ok. He has made the change and he is stable to the point that he became an example to follow for his partner ( my friend ) who is still struggling from time to time with his addiction to cigarettes and now he can learn from his partner how to deal effectively with the addiction who only few months ago was completely helpless and completely lost within it - even mentioning that there is not sense in living.
In the case of my father it was an addiction to alcohol of almost 30 years. He has fallen many times into it despite his "good will" to never fall into it again. He had luck that he didn't die from it. In the end he has succeeded. And again he didn't need help of anyone. He did it himself. As I said before there is not other way to succeed with the addiction. It is all in our own head and each and everyone of us allows and makes the decision to become addicted. It is me who decides to take drugs, drink alcohol, smoke cigarettes and later I allow myself to believe that I cannot stop it. It is all in me and it is all in you.
To be continued...