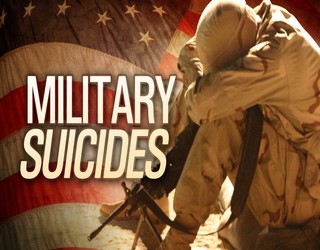 This is the continuation of the previous article:
MILITARY ANTIDEPRESSANT NASAL SPRAY - PART 1
MILITARY ANTIDEPRESSANT NASAL SPRAY - PART 2

2. Addiction - Taking antidepressants is not dealing with the problems; it is only suppressing the symptoms of depression. The medicine may be effective for certain period of time but sooner or later the real cause will come again into the surface and then the person will be really fucked up if he or she doesn't learn how to effectively deal with it. The most common outcome will be that this person will need ever stronger substances to continue suppressing the cause of the depression and this may be the beginning of very serious and destructive addiction problem.
3. Suicide - as I said before the medicine may be effective for some time but eventually the person will be forced to deal with this problem because this problem will become bigger and bigger. It is impossible to suppress this for eternity. There comes always a moment when everybody has to face all the shit that we create and allow. And the same will happen here. If this person doesn't learn how to effectively solve his problem, he will start to have suicidal thoughts and if he gives his energy to it then there is a big possibility that he will at least attempt to do it. Thus this new nasal spray may improve the statistics in regards to suicide numbers of the soldiers while being on service - because it suppresses the symptoms - but then one day we discover that the rate of war veterans has suddenly increased. Will media and governments give proper attention to it ? Or thanks to appropriate amount of money from pharmaceutical companies, army chiefs and others interested in running the war for personal benefits ( billions of dollars ) this message will be cleverly hidden from the eyes of public ?
4. Health - I think this antidepressant nasal spray is a hormonal drug and I have already heard from many people about many serious side effects caused by the artificial hormones introduced into the body. Of course the doctors don't really talk much about it and the same with the pharmaceutical companies ( money and profit ) but the truth is that they are very bad.
To be continued...