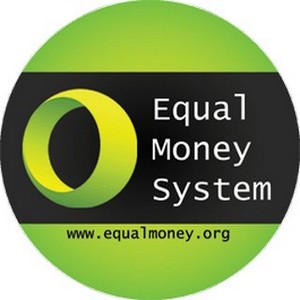 You know that the current economic system is far from being perfect and you know that you would like to have different system in which you would have a better life. But at the same time you have seen and understood that you can do very little or nothing to change it thus you have given up, accept what is here is normal and at least you try to make best of what is here. And quite often you do it at the cost of others and you always find justifying excuse so that you feel better when you do it.
Now... I understand that it may not be easy to change the current system but it doesn't mean that it is completely impossible. And on top of this we already have the solution being presented to humanity in the form of Equal Money System. But here is the problem that people have so many doubts about it and some even become angry and aggressive towards those who represent and present this form of solution.
But why ? Isn't it the answer to your wishes to have better life ? Why do you doubt it ? Why do you fight it instead of supporting it ?
I know the answer to it. We are simply lazy which is partly the result of the effective brainwashing done by the elite which benefits from the current system and does everything possible to maintain it. This brainwashing is clearly visible in our attitudes - we are not happy with the current system but we are not ready to do something about it. We are waiting that somebody else does it for us - some people expect the politicians to do it and some others are waiting for god to perform miracle. Unfortunately neither is capable of doing it for us and that's why we are still stuck in the shit. Each one of us must finally move their ass and do it.
Stop doubting the Equal Money System. It is all that you always wanted to have and even more. It is simple. It just needs to be supported by you and implemented in real life. If you continue doubting it instead of supporting it, it will never happen and you will only prove your doubts and feel good that you are right but still you will be stuck within the current system which is always going to use and abuse you more and more.