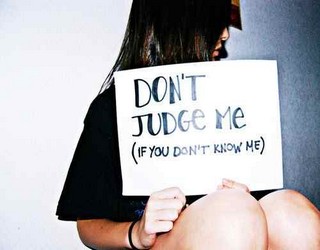 I didn't have access to internet yesterday thus I am posting my article today.

This is the continuation of the previous article about being anxious when judging other people.
WHEN I JUDGE AND BLAME OTHERS I BECOME ANXIOUS - PART 1
WHEN I JUDGE AND BLAME OTHERS I BECOME ANXIOUS - PART 2
But again this belief that I cannot do anything and that it is beyond my control is also not the ultimate truth. As I said before this whole experience has been co-created by at least 2 persons and this is the key. It is true that I cannot do much to make the other person to see the truth and change if they don't want to ( even force is not effective ) but at least I can do something to stop myself from participating in the co-creation of events and experiences with this person. And once I stop it, then I disengage the matrix and in this moment the other person has the chance to look at the whole situation from different perspective, possibly see the truth in it and change it just like I do.
But again... this is only one of the possibilities. This person/s had an "unwritten agreement" with you that you will both create something ( e.g. he will abuse you and you will be abused ) and now you are disengaging the matrix and "breaking" the agreement. And they may not like it. Thus they will try "save" you from the devil, they will intent to get you to return to the "balanced and harmonious" state that you lived with them before. Simply saying they will try to make you to see their "truth" again.
Now... if you reject their "help" to get you back to truth, they will not restrain from using much stronger persuasion techniques - anger, screaming, violence ect. - and they will try to make you as less and as little as possible ( and through this make themselves feel better and bigger ), which is simply their "negotiation" techniques to get back into the matrix and co-create the old state, which was harmonious to them. Now... this is also funny. All that they have done so far ( including the violence and aggression ) was justified and out of their unconditional love for you with intention to help. But if you - despite their "sincere" attempts - don't accept their help, most probably they will eventually decide to leave you but on their "way out" they will try to "destroy you". This is the moment when their "love" turns into hate and rage: "you don't accept my love then at least I will do to you as much harm as possible so that you remember not to fuck with me ever again".
And now there is one question: "was this unconditional love towards you ever real ?".
Now... on the other hand... all the time they have their opportunity to see for themselves the truth and you are in this moment the living example for them because you have changed yourself. But if they continue persisting that they are right and live in the denial, they will eventually leave you and they will find somebody else with whom they will recreate similar and "harmonious" state, which they had with you before. But even though they leave you and you will never see them again, all that you did with disengaging the matrix with them, will be never forgotten and one day - when this person is ready to see the truth - they will remember it. And this is actually the proof that we can change the things in this world even though we think that it is all "beyond our control". The secret to it is to always disengage the matrix on your side and let others do the same when they are ready. If they are really ready, they may even come to you on their own, apologize for their aggression and that they tried to destroy you and they will ask you for help and assistance.
To be continued...