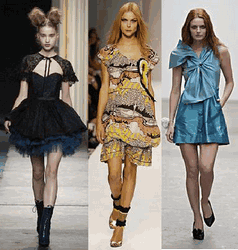 So... we are continuing with our unconventional business negotiation techniques although in this article we are not going to discuss the techniques directly. But because the subject of this article is closely related to the whole story thus I have decided to publish it under the same title.
Now... before we continue I would like to be sure that you have read part 1 to 3 of this article.

DAY 41 - BUSINESS NEGOTIATION TECHNIQUES THAT YOU WILL NEVER LEARN IN HARVARD UNIVERSITY - PART 1
DAY 42 - BUSINESS NEGOTIATION TECHNIQUES THAT YOU WILL NEVER LEARN IN HARVARD UNIVERSITY - PART 2
DAY 43 - BUSINESS NEGOTIATION TECHNIQUES THAT YOU WILL NEVER LEARN IN HARVARD UNIVERSITY - PART 3

If not than please do it now. It is important that you are familiar with the story because I would like to ask you a question. I am certain that various people will have different reactions while reading these articles: some of them will be shocked and feel sorry for the businessman who has been tricked into signing unwillingly the contract, some of them will be afraid that something like this may happen to them etc. But I'm very curious and I am very interested to know how many of you - while reading this article about this businessman - have asked yourself the question about the naked girls in the sauna: who are they ?, where do they come from ?, why are they doing it etc.
The first and most obvious answer that comes to our mind is that these girls are prostitutes and they are doing this for money. Well... this is not necessarily true and I will explain now why. This businessman sharing this story with his friends and accidentally also with me because I was seating next to them in the restaurant and I could hear the whole story, has explained it all. He didn't want to have sex with this naked girl or girls from the sauna even though they were very attractive and beautiful. But because the host was insisting that he chooses one and he didn't want to upset them, he agreed to choose the girl and to be taken by her into the private room. But there he didn't do anything with her what would normally be done by others ( I mean he didn't have sex with her ). They had a drink and they had a conversation.
After a while this girl started to trust this businessman and she explained him her situation in it. She told him that she comes from a small town. One day while she was walking on the street somebody stopped a very luxurious car next to her, 2 people got out of the car and started to talk to her. They have explained that they are from a very famous model agency and that they are looking for new faces and new models etc. In the end they have offered this girl to come to their office in the capital city for the casting etc. They have said that they will pay for the flight, accommodation etc. and if she gets through the selection from many other girls who will also come to the casting, then she will be offered job in their agency.
Everything sounded very interesting at that moment for this girl, she has agreed to participate in the casting and the selection at the agency in the big city and couple of weeks later she was on the plane. She was a little bit nervous because she wasn't sure if she will get through the selection but at the same time she was very excited because it was all new experience for her and there was the possibility to get a well paid job and maybe become famous model, which is the dream of many young girls.
Unfortunately in the end the fairy story has turned to be a nightmare. When she arrived to the appointed place her passport has been taken from her and very soon after she was explained what kind of model she will become. She was told that she must do all that she is being asked to do or otherwise something unpleasant may happen to her and her family. And so she understood very quickly that this is not a joke and these people are capable of doing this kind of things. And apart from this they knew the address of her family because she told them everything while filling in the form during the process of arranging the "casting" for her.
At the end of her conversation with our businessman she asked him not to tell anything to her boss because otherwise she would have a lot of problems and who knows what would happen to her.
And here we are. Our host ( person B ) is so generous to person A while saying: "choose the girl... it's on me...".
To be continued...