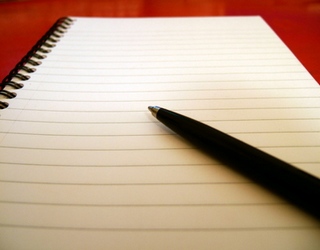 I am catching up with posting online my articles.

In the last couple of weeks I have been working a lot on developing a website which is part of the project which I want to manifest in the future. You'll know... nobody really knows about my ideas and plans and so I need to put it online so that people may find out about it. And once the see it then maybe I will get other people interested in it and of course I hope to have more clients in the future.
But I do not really know if people will get interested in this project. So maybe I waste a lot of time doing. But then I know that once I finish doing my website and other publicity I will somehow gain my freedom because I will what I wanted to do and what I should be doing - although I have many moments when I feel frustrated and I do not feel like doing it.
But then this is also like the writing of the JTL articles. I have been thinking for some time - before the "JTL era" - about writing and sharing my knowledge and experiences but it was all in the head. I was missing the actual doing it. And then I accepted the commitment - which was proposed by Bernard Poolman from the Desteni Group - to write daily articles for 7 years. And in this way I started to manifest my idea about writing and sharing my knowledge and experience with other people. I do not really know if anybody reads them but at least I have done my part and this is the most important thing. I am at peace with myself. I still have over 2 years of writings so that I may fulfil the commitment which I made in 2012 and I have many moments when I do not feel like doing it. But I have no other choice.
Anyway today I have been working almost all day on the computer doing my website. I got stuck on one thing and I could not move a lot forward. But it does not matter. I have learned something new because had to search and investigate the topic. Now it is late and I go to get some rest. Tomorrow probably is going to be the same for me. But in any case I move forward.
COMMENTS
---