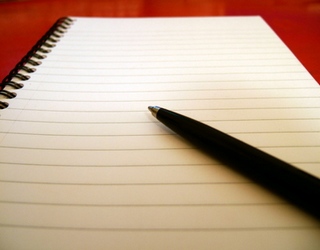 I am catching up with posting online my articles.

Today I do not know what to write. And the main reason for it is that I am tired. Lately I have worked a lot on the computer and the tiredness has accumulated already over the last 2-3 weeks. And then today I had to attend my clients and in the end it is late at night, I am tired and I do not know what to write.
So this whole incident with my websites being hacked has caused that I lost my top ranking in Google search and now I do not know how long it will take before I will regain it. So this means that I will need to redirect my energy in different direction to be able to find new clients. But the point is that everything started to go smoothly and easy I could focus on other things in my life and instead in this situation I will have to continue working more to be able to secure my income.
I know that this does not necessarily needs to mean a bad thing. It is simply that I will need to put some effort and energy to grow another tree. And I have already some ideas about starting to work with groups of people ( e.g. doing courses ) rather than one on one like do with my massages. So I guess this is a little kick to get me to do what I wanted to do for some months already but I did not have time.
Till tomorrow...
COMMENTS
---