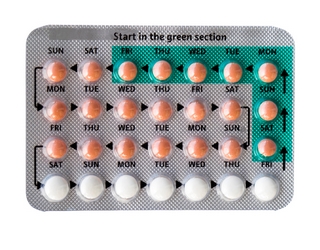 I am catching up with posting online my articles.

Of course there are other options here. But we will never be able to see them or consider possible if we don't change our attitude taking pills because it is easy and cheap. In reality this thing with easy and cheap is just a top layer hiding a core pattern of giving our power away to the things outside of ourselves. And so once you start seeing this pattern and you start changing it then you will automatically start to see solutions.
And one thing is for sure... then you will also start to realise and see how toxic for your body this contraceptive pills are. I know that the doctors and scientists say that they are safe and harmless. But they say the same about Red Bull and other energy drinks. And then they also say the same about many other things which we consume daily.
You'll know... all of this is happening because we are used to give our power away and then we also have the tendency to treat the symptoms instead of looking for the real solutions.
COMMENTS
---