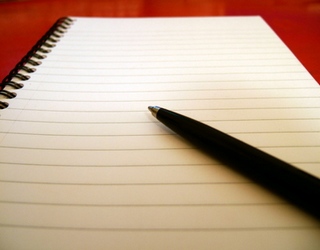 I am catching up with posting online my articles.

I have worked today on the computer for many hours and now I do not know what to write about. You'll know... this is because I am so involved with the project that I almost see nothing else in my life. And this is also one of the reasons why I struggle with writing something.
Anyway I could observe today my temptation to continue working all day on my current and important project with my website which has been hacked and needs complete restoration. This was like a watching the same movie from the last year when I was working on my other website for many, many hours without the stop until I got completely exhausted.
But now it is different. I have already realised the utter stupidity to work in such a manner and so I stopped myself during the day and I took my breaks. Then I came back home and I started to work again on it but still I did not get myself to work until very late. It is challenging because I really need to finish my website as soon as possible as this is my important marketing tool for my work but then I know that I need to keep the discipline of my working hours.
You'll know... I could easily get back in to my old pattern of trying to finish my tasks as soon as possible even at the cost of me being completely exhausted. I see this temptation. But I do not want to suffer again so I stop myself and keep the discipline.
COMMENTS
---