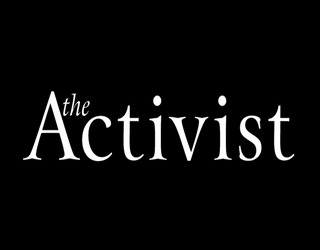 I am catching up with posting online my articles.

So you are someone who is more awake than the rest of the humanity and you see the necessity to do something to stop the insanity of the current system. And you would sincerely like to do something but unfortunately you are so tide up at work and your family matters that you have no time to be activist.
Guess what ?
This is just an excuse. It is simply because being an activist changing the world does not mean only to participate in the demonstrations, participation in the group meetings with other people of similar interests, writing some articles or making some videos on Youtube.
Listen to this...
YOU HAVE CREATED AND CO-CREATED THIS CURRENT SYSTEM WITH NORMAL DAILY ACTIVITIES.
Yes... your day to day participation in this world, making decisions about doing something or not doing something etc. have created this current system. And so it would be basically enough to look closely into what you are doing daily and what your thoughts, attitudes are and then change everything which is not aligned with the principle of what is best for all. You can be an activists against the war but if you fight at home with your family, neighbours, friends, boss etc. then you are a hypocrite and your demonstrations will never change anything simply because you continue to create the war energy every time you enter the conflict with other people.
So you'll see... you may not have time to be an active activist but still you can change this world by being activist on the local scale at home, at work etc. Yes... assess and have a close look at your life and then decide where you can make the change. This change can be small and insignificant in that moment but you have to also realise that this is a tiny seed, which with the time may grow into a big tree. Yes... do what you can and gradually increase that what you can do to change this world. Don't judge yourself because you do not have time to participate in the demonstrations or because you don't do as much you would like to do.
DO WHAT YOU CAN AND IF EVERYBODY ELSE DOES THE SAME THEN WE WILL HAVE DIFFERENT WORLD. I GUARANTEE YOU.
COMMENTS
---