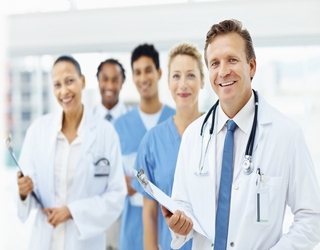 I am catching up with posting online my articles.

This is the continuation of the previous article:
WINNING WITH THE DOCTORS - PART 1
WINNING WITH THE DOCTORS - PART 2

Have I really won with the doctors ?
No... I haven't. You'll know... if they wanted they could get a lawyer who would prosecute me and in the best scenario I would get a warning and possibly pay the fine but I could easily end up in jail for few months for making the diagnosis and doing something which by law is reserved to doctors.
You'll see... it does not matter that I helped a person who suffered with pain and whom the other doctor specialists could not help. I did something which is not allowed by law and that is enough to prosecute me.
Sound really stupid... doesn't it ?
Well... this is our reality here on earth right in this moment and I do not know how much time it will take before we change it.
So you'll see... I did not really win and I did not beat the doctors. But this was not my intention anyway. All what I did was that I have shown and I have proven that being a specialist doctor with the best education and with many years of experience and on top of it having access to the hi-tech medical equipment does not give any guarantee that the patient will be helped. And it is not that the sickness or the disorder is not curable. It is simply because way too often the doctors as well as the patients themselves miss the point of common sense and logic. Many serious problems in this world can be solved and fixed relatively easy. But we must stop trying to fix the symptoms and instead we need to work with the real cause of the problem. And then we must also stop expecting that others will do all the work for us and all that we need to do is to pay them money or say thanks to god.
Remember !!! The doctors are not gods. They may have the best education and many years of experience but still they make errors. And one of the major mistakes that they do is that they focus on treating the symptoms instead of the cause and then they miss the point of common sense and logic.
COMMENTS
---