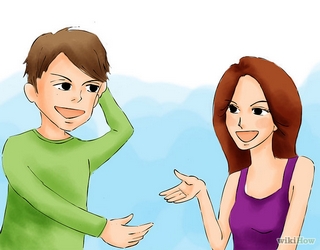 I am catching up with posting online my articles.

So today I met with my ex-girlfriend. I has been already a while since we have finished our relationship and so there was enough time for the things to settle down. Although the end of our relationship was not really dramatic but still it was not something that was kind of really expected and welcomed by my girlfriend. Here I need to mention ( because that is important to know ) that the decision about finishing the relationship came from me. And so this is the reason why I write that there was enough time for the things to settle down.
Anyway today we met as we managed to maintain the friendship which is quite often not so easy between the partners after the end of the relationship. And so we met together. We went for a walk. We had a conversation etc. And everything was ok. Well... everything seemed ok until later afternoon when we started to talk about few things related to the moment of the split. Then I started to have unpleasant tension in my solar plexus.
In the end I realised that it was still difficult for my ex-girlfriend to accept that we are not together anymore and that we are not going to be partners anymore and this was the reason why I noted and felt the tension in my solar plexus.


To be continued
COMMENTS
---