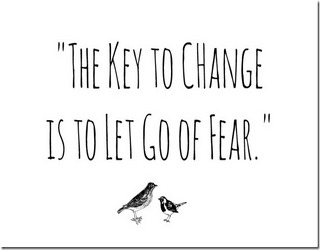 At one point in the past I had a conversation with a good friend of mine and during this conversation came up the question whether we will be able to maintain our friendship for the whole life here on earth. You'll know... we are both experienced therapists of natural medicine with profound insight into self-development process and work with emotions and so my friend answered immediately YES.
At that time we had a really good "connection" and we were getting on together really well. But I was not so quick with the answer because I knew that it all depends on how each one of us separately and also together manage to work with and transform the resistance points. And so I said it to my friend. But I got an impression that he did not pay attention to what I said and/or he did not give much importance to it.
And so guess what happened some months later ?
Unfortunately and fortunately I was right about. We have approached the resistance point and even though we were best friends and at the same time really good therapists with the profound knowledge and insight into the mind and emotions, we could not transform the point. And today we don't even talk with each other.
So you'll see... it does not matter whether you are the president of the United States, the pope, Dalai Lama or even Jesus Christ and the almighty god himself, once you reach the resistance point and you do not transform it effectively, then you will be literally fucked by your ego and your mind.
And the same applies to any of your relationships. You may meet your "soulmate" and you may be soooo much in love but if both of you don't know how to deal effectively with the resistance points then your relationship will be over and this is only a matter of time. And if you do not separate and continue to live together then your "love" will turn into hate.
COMMENTS
---