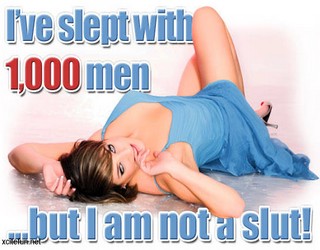 This is the continuation of the previous article:
IN MY MIND I AM STILL A VIRGIN - PART 1

But in real life this happens relatively not too often and the same happened with this person from this story. She has chosen in this moment to protect her ego and self definition of herself as a positive person.
Now... although this is really fucked up but yet it is interesting from the technical point of view to see how people do it ( literally how people fuck with themselves ). Because look... we have undeniable evidence ( a physical act ) but still she doesn't want to accept it and has managed to go around this point - she denies the reality - by making up an excuse and justification within her mind. She has explained to herself that what she did is different and this doesn't affect her definition of a positive and great person that she is. And most probably she will have to go through a cycle of time until she realises this point sometime in the future. In reality it is a waste of time but yet I understand that it is not easy to see these points and thus people need more time and literally more suffering to finally open their eyes and stop the bullshit of denying the reality.
So... my article is maybe not so much about the virginity as you can see. But you know... there are people who are applying the same behaviour and techniques to protect their definition which they have formed within their mind that they are still virgin despite the fact that they have had sex with somebody. For them it is so important to be a virgin that they find an excuse and justification which sound great within their mind and they go around and continue to tell everybody that they are virgin.
- Is it really so important to be a virgin ?
- Yes... it is extremely important for this people and their ego and that's why they are doing it.
- Is this reality ?
- No... it isn't. They have denied it with the illusion which they live in their mind but still they believe that it is for real.