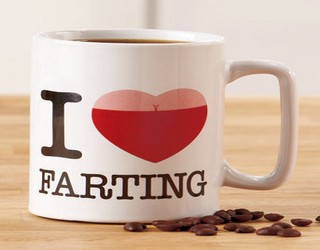 This is the continuation of the previous article:
LAUGHTER IS THE BEST MEDICINE THUS YOU SHOULD FART MORE - PART 1
LAUGHTER IS THE BEST MEDICINE THUS YOU SHOULD FART MORE - PART 2
Now... there is another point which I would like to talk about. There are people who have literally phobia about farts. If they farted by accident in the public for them it would be the end of the world. Thus to avoid the end of the world they are holding the gases within them or taking medicine and this is creating enormous problems in the body.
This example shows how unresolved emotional problem affects and destroys the body literally. And people have many of these emotional problems. In this particular case the person doesn't want to accept the fact that farts are part of normal functioning of the body. He has created a separation in his mind, he tries to deny the laws of the physical with his mind and within this we have war of the mind against the body.
Now... our body has wonderful capacity to change and adjust but within this there is a limit, critical point and because the physical cannot be suppressed infinitely, the person will pay the price in the form of sickness and/or possible death. And as I said before people have many unresolved emotional and mental issues which are being suppressed and denied which creates enormous problems within the body.
Thus the final suggestion is to not fight against the body and fart as much as possible if you have to do it and laugh. If you don't want to fart then learn the fundamental about nutrition so that you don't put wrong fuel into your engine.
To be continued...