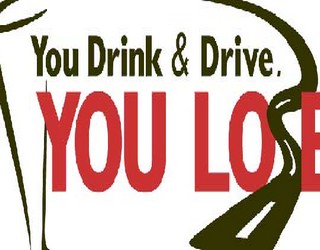 This is the continuation of the previous article:
DRINK DRIVING AND THE RESPONSIBILITY OF FRIENDS & FAMILY - PART 1
DRINK DRIVING AND THE RESPONSIBILITY OF FRIENDS & FAMILY - PART 2
Your responsibility doesn't go only to stopping your father or friend from getting into the car while being drunk. There is much more to it then you initially think. The reason for it is that you have accepted a belief that you are small, insignificant and powerless to do anything in this world and you just let the things be the way they are.
But if you start to realize that this whole situation with driving under influence of alcohol is totally unacceptable then you will make a commitment within yourself that you do everything possible to stop it and don't rest until it is all done in the whole world. You know without any explanation that drink driving is not good at all and causes a lot of harm and suffering. Thus why wait until one day you will find yourself in a situation like this when one of your loved ones is killed by somebody driving under influence of alcohol ? When this happens you will be in great sorrow and maybe then you finally make a decision and a commitment to stand up against the alcohol - even if that means to take on the whole spirit industry and close it all down for ever. I am not kidding.
But why wait for it ? It is not necessary ?
Right now you may make conscious decision and direct this point wisely. Later you may be "forced" to make this decision out of despair and sorrow which is not necessary if you have decided to do it earlier.
Now... once you make the decision and commitment to take on the alcohol and drink driving you must start with yourself. Many people make a mistake and try to head on the whole global system out there by making the revolution. Unfortunately this is almost never effective and they are being smashed by the machine very quickly. Everybody must always start with themselves and one of the first things you have to do is to not drink and drive yourself. Then you will - step by step - investigate and see what else can be done and you do it. Maybe it will be taking at first to your friends and family, organizing seminars or something else. You may also find yourself in a situation when you will have to make a decision to call the police and say that your father is drink driving because he didn't want to listen to you and didn't stop when you asked him. It doesn't matter. This is the decision which is best for all and thus it must be done. I know that through doing it you may become enemy number one to your friends and family at first but this is what must be done. And one day they may understand it and say "thank you" for doing it.
To be continued...