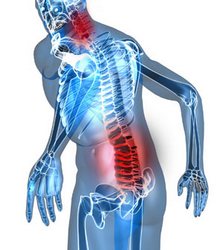 This is the continuation of the previous article:
THE CAUSE OF THE PROBLEM IS NOT WHERE THE PAIN IS - PART 1
Furthermore I started to understand why making the treatment directly on the painful spot ( e.g. painful neck ) was causing more pain the next day or even right after the treatment. The reason for it was that I was treating the symptoms and not the cause. Anyway I have continued to investigate further the principle of looking for the cause of the pain away from the painful spot and I became really efficient with treating the pains in the body in less time.
Another realization that came to me with the time was that the real cause of the pains in the body ( e.g. neck pain ) can be hidden on various levels. Thus for example pain can be also result of the problems with the digestive system which also manifests itself in the weakness of the abdominal muscles which later affects the neck. But again this imbalance within the digestive system could be further more a result of the stress and some other emotional problems, judgmental thoughts etc. And unless the real cause is addressed and corrected the pain within the body will sooner or later come back.
Through investigating all of this, it came to me series of other realization and the most important is that it doesn't matter what the problem is, unless we treat the symptoms instead of the real cause, the pain will sooner or later come back and quite often much stronger then before. And we can apply this principle to anything and anywhere in the world. Sending troops to Afghanistan and organizing the war will not solve the problem, making revolution will not stop the problem, hitting or screaming at your partner, friend , boss or children is not going to solve the problem, blaming and judging anybody without investigating the real cause is not going to solve the problem etc.
And so our world gets worse and worse because we don't address and correct the real cause of the problem but we only treat the symptoms, which is the same as treating the painful neck - most of the time it only aggravates the problem and causes more pain afterwards.
To be continued...