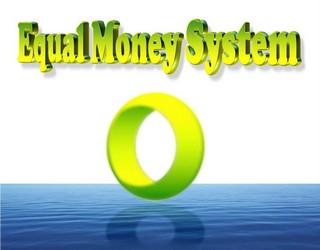 This is the continuation of the previous article:
WHAT WOULD YOU DO IF EVERYBODY HAD A LOT OF MONEY ? - PART 1

Once you become hungry or your rubbish will start to smell bad, you will start to look for a way to organize it yourself and in that moment you will not need any money to motivate or force you to do it because it is obvious that if you don't do it then nobody else will do it for you. And the same with everybody else - they will also have to do everything themselves. But we already know that doing something on a gross scale ( e.g. food production ) is much more effective then doing it individually thus why not continue doing it this way ?
But what would be the difference between the current system in which we are also producing on the gross scale and the new system in which nobody has to work for money ? It seems as it is the same... isn't it ?
Well... not at all. In the second option the people don't do the jobs because they are forced to do it; they are doing it because they have realized that they are doing it for themselves and the whole community. They are not doing it for money anymore where they are being forced to do it while somebody ( the government, business owner ) takes advantage of them and enjoys luxury life while they are his slaves. It is a huge difference - incomparable as matter of fact.
Thus we could stay with the system of gross production but nobody would take advantage of anybody and everybody will do something for community so that every need of the community is being taken care of. Thus some people would work in the food production, others with the waste removal and others would do other things. And I am telling you that working with rubbish is not worse then working with other things. There will be people who would do it without any problem, they will do it because they will do it for themselves and the whole community and this in itself will give them satisfaction and enjoyment.
And this is the small but huge difference that people struggle to comprehend. And this is not utopia. This is easier to conceive then you think. It is only your belief in your head which makes it difficult to implement in real life and through this you and the majority of humans make the life on the whole planet literally hell. If you don't agree with it, than just look around for yourself - there is around 1 billion starving people on this planet.
Look at and investigate the EQUAL MONEY SYSTEM proposed from Desteni Group. This is the way to go for all of us. It will make our life much easier and it will save the planet.
To be continued...