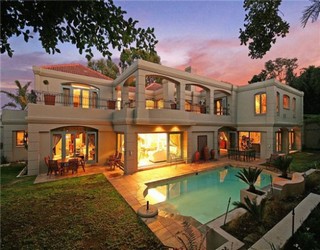 DAY 85 - CAN WE HELP ALL THE HOMELESS PEOPLE ? - PART 1
DAY 88 - CAN WE HELP ALL THE HOMELESS PEOPLE ? - PART 2
DAY 89 - CAN WE HELP ALL THE HOMELESS PEOPLE ? - PART 3
There is another point that came up today in regards to homeless people. There is a reasonably big group of rich people who own more then 1 house / villas and they are using it only 1 or 2 weeks in a year for holiday. And the rest of the year this place is not being used at all. Practically speaking these people don't really need to own these villas - most of the time they bought it to escape paying taxes. We all know this. Even though rich people continue earning millions they pay relatively low or even no taxes at all. It is due to the fact that they employ the best lawyers and accountants who help them to omit the laws in a "legal way" to their own benefit. And thus they buy homes, villas, luxury boats, planes etc. even though they don't really need it.
What a waste of resources...!!! Their holiday villas could be easily used by the homeless people and not only 1 person because sometimes these houses are so big that they could accommodate even few families. And this is not all. For example in Arab countries there are whole multi story luxury apartments being ready for use but completely empty and closed. They have been built as an investment and to secure income for the future when the oil reserves run out and there will be no more billions of dollars flowing to the owners of oil fields. Then they will have income coming from sale or rent of these apartments. But in the meantime they are being empty while we have multitude of human beings living in extreme poverty without homes.
But again it is a matter of ego, greed, fear, competition etc. It is another example showing priorities of humanity and complete disrespect for life.