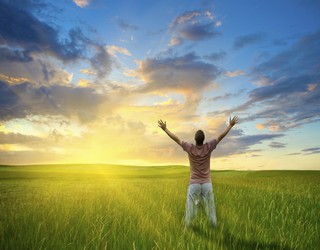 Today I crashed. I slept long and I think that was the consequence of sleeping less the night before. And now definitely I felt like I am losing weight as my body was catabolizing my muscles. So I decided to eat extra meal. But it was still not enough and I decided to eat today as much as I want. And I ate a lot. Now it is late and I am still hungry. So I just ate something.
Thus it looks like that this thing with 1 meal is possible but under the condition that I stay disciplined and I do not stress my body with excess of work or other situations where I would lose too much energy.
Today I had some work and so I needed to get myself back in order. Thus I allowed myself to get extra sleep between appointments. At the moment it looks like the long sleep or additional siestas during the day are the only effective tool in getting myself to recover from extra stress and turbulences. The best things is not to fall into these turbulences but that is the point with maintaining strict discipline.
I did not do any exercises in the gym or at home. Though I pushed myself to go to yoga class. It was rather intensive and I see that it does good to me. I am regaining quickly my flexibility and that feels really good to me.
Today I did not take supplements in the evening like I do before the dinner. But tomorrow I plan to go back to my regime with 1 meal etc. I plan to have a day off tomorrow so it will be for me easier to do it.
COMMENTS
---