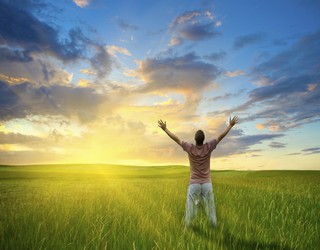 Today I had a meeting with a person that can play a very important part in the whole project with healing centre. We had a long conversation so that we may know each other. It all looks very promising. I see some elements of doubt and fear but I do not want to give my energy and attention to it. Apart from this I need to introduce this person to my other colleagues and she needs to be approved to be able to join the team.
In the morning I was very surprised to see that my results of the medical instrument test were really bad. I saw this type of lines on sick people. I could not believe what I saw. It has been just one week since I introduced new protein supplements into my diet and the changes are extreme. I did colon cleansing and I did breathing exercise. Obviously I did not not take any of these new supplements. I only took a little bit more than usual of my mineral supplements that I have been using for over 2.5 years.
As a result of colon cleansing and then I also ate less than on other days I weight less about 1 kg. But in the gym I felt very strong and I pushed heavy weights. I felt a bit hungry during the day and I did not expect that I would be so strong in the gym. I am surprising myself very often these days by breaking my beliefs.
I just came from the restaurant where I had my dinner. I have not done my medical test yet. Though I know what kind of results I should have at this stage. In any case I am curious how much time need to bring my results back to normal ? 2 years ago I needed over 2 weeks but now I have more experience with dealing with it so theoretically it should take less time.
COMMENTS
---