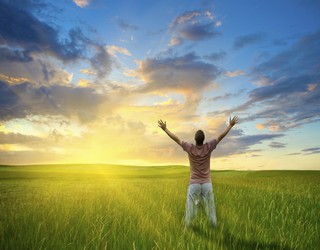 I woke up during the night and the first thought was that I need to get centered and focused on my goals. And so I did. When I woke up I ate my breakfast and then I went back to bed to meditation and breathing exercises. It was effective as soon after I started to feel sweetness in my heart. This quick change that I saw in my body and in me helped me to understand further how we are responsible for our life, health and everything in general.
Anyway I did some work with clients today. I went to the gym and I did my meditation. I also released that I need to set certain priorities in what I am doing. Thus I really want to do meditation as this is also my life experiment. I learn a lot about my body and I make lots of interesting realizations as a result of it. Thus I want to give it priority and do it every day no matter what. Then comes also sport and keeping my body fit and in top form. I guess mediation is helping me to keep my spirit fit and in top form and the exercises do the same with my physical body. And of course both of them complement each other.
Other things like my project with the healing center is very important but this goes onto the second level of priorities.
What else ?
Hmmm... there is something going on with my big project ( establishing healing center ). I will find out more tomorrow.
COMMENTS
---