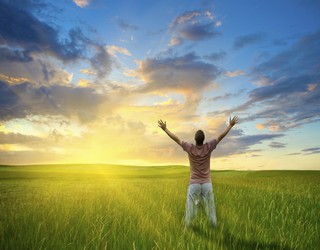 In the morning I stayed long in bed. I was doing my mental exercises. Sometimes I fell asleep but at the same time I did not want to do anything else. I had appointments for the afternoon. So I did my appointments and I went back home. I wasted some time on the computer. Then I went to eat dinner and I watched soccer game in the restaurant. Afterwards I came back home and again I wasted time on the computer. I did not do exercises today as I had some muscle pains from yesterday. And I also did not do meditation. The whole day was not productive at all.
Why I do it ?
I get myself motivated to do something. I decide a plan of action and I apply discipline of doing it. But there comes a moment when I do not see the results and I go into the phase of disappointment. And then comes the moment when I crash and I do silly things or I waste time on the computer to suppress this disappointment. Then I get over it and I start the whole circle again time after time without making any major progress. And all that is necessary is to get through the hell of disappointment and stay focused.
There is nothing else to say today.
COMMENTS
---