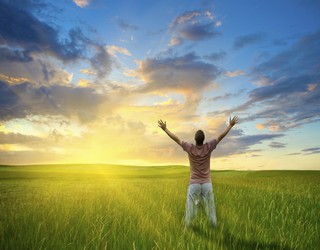 I am catching up with posting online my articles.

I did not go too late to bed but still I woke up very late. And I was very disappointed and angry with myself that I sleep so long. I do not like it. I do not make progress with sleeping less. As a matter of fact I go in completely opposite direction. I could understand it as I work more on the computer and this somehow affects me. But still about 3 weeks ago I felt good and strong and I started to eat 2 times a day. I also slept less but then I fell into the whole and I did not get out of it. Now I will apply discipline. No more staying in bed in the morning doing my mental exercises. I will get up with the first alarm.
What else ?
I had a follow up business meeting in regards to my project. It so productive today but still it is necessary to keep in touch with the other person regularly and show my interest in the project.
What else ?
It is late but still I will do some exercises now. I do not feel like but I will push myself to do it. I already did the meditation though.
I do not understand what is going on with my work. This is the high season but still about 2 weeks ago my work stopped and now there is almost no movement. No inquiries etc. This is very strange. At the same time I can use this time to catch up with my pending tasks. I already updated the website and next I will start with posting online my JTL articles. In 2 months there will be the end of my 7 years writing day by day and I want to be up to date with posting online my articles.
COMMENTS
---