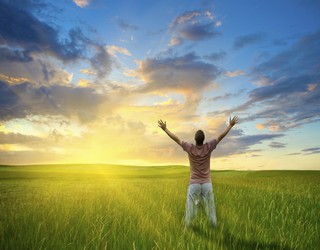 I am catching up with posting online my articles.

So today I did a session with a client. But apart from this I was not really effective with time management. I do not want to judge myself. I just take a day by day and moment by moment. That means that I try to live in the moment and that means that living fully in the moment does not allow for judgement. First of all there is no time for it because then I live in other moment. And secondly judgement is comparing with the past. And this again is not possible because this moment is already gone. WOW... these are big words. I read it many times before in the spiritual books. Though before that was just a theory and now it looks like I try to live it practically.
What else ?
This morning I felt like my lungs start to activate. I did some jogging in the gym yesterday and I feel the results of it. I cannot say that this is the muscle pain form exercises. That was something different. I am getting stronger and I am motivated to do more exercises. And I also want to start dancing again.
What else ?
I just did meditation in my pyramid on the terrace. Because it was colder in the last couple of nights I was not there. But I mention it here because tonight is first time when I fell asleep. The sleep was not long but still it happened. I interpret it as something that was necessary to recharge my energies. In any case I feel tranquillity and sweetness in my heart now more than before the meditation.
What else ?
It is getting late but now I want to do some work on my website.
COMMENTS
---