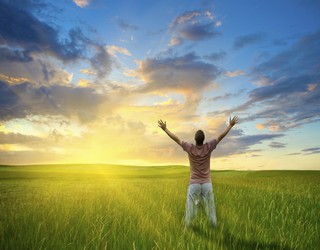 I am catching up with posting online my articles.

This morning I woke up just before the alarm went off. I felt good and rested. But I stayed in bed and eventually I fell asleep again. And that was not a good idea because I got up a bit lethargic from too much sleep. So it was simply not necessary. Well... this is not the first time this is happening and I am working on it to change it.
Apart from this I did some work with client and later I went to the gym. During the day I was very excited about the idea to go and play basketball but my friend cancelled it in the last moment.
What else ?
Because lately it has been a bit colder and there were few evenings with rain so I did not use my pyramid on the terrace in the last week. But today I did and it was very nice meditation. It got me into the state of tranquillity, serenity and peacefulness.
Today I met a homeless person whom I meet from time to time. I gave her money once or twice but I don't do it anymore. Instead I give her advice on how she could change her situation. For her it is very difficult to understand that breathing differently and with awareness would change her life and she does not do. Well... I understand this. Most of the people have the same problem. In any case I will try again next time I see her.
COMMENTS
---