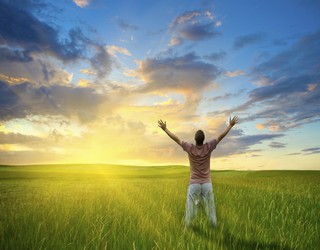 I am catching up with posting online my articles.

Last night I slept longer. Then I went to see my client in the morning and when I came back I got back to sleep. I woke up with hangover like symptoms. So that was too much. Today I felt like I fell back into the old pattern. I was making some interesting progress with sleep and with having only 2 meals a day and now I do not feel the power. This is normal when I have a lot of work but well... I need to earn money to pay my expenses. I will simply start again. In any case it is interesting that I was able to make some new discoveries.
Tomorrow I have not appointments and I will use this time to get back on track.
What else ?
Hmmm... there is not much more to write today. I went to gym during the day as I do not want to have a break longer than few days because later it is more difficult to get back. I already see that I made 2 step back with exercises at the gym after having 4 days break.
I was thinking today that I have only 3 months left to finish my 7 years of writing my JTL articles. YES... less than 3 months. I am happy about it. The only thing is that I need to catch up with posting online my articles. And I have about 7 months of articles. That is a lot and I will need about 30-40 hours to do it. It is a big task and now I am busy with work and preparation of courses. But well... I need to find some time no matter what.
COMMENTS
---