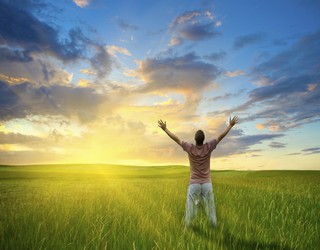 I am catching up with posting online my articles.

And yet another busy day at work. And I also had a meeting with the person that will get involved with organization of the courses. It looks like everything is back on track. It was just that this person had other important things to do and this project had to wait a little bit.
Today I went to the gym. I do not have any more the resistance and procrastination. As a matter of fact I feel good about doing the exercises. And I want to do even more. It's just that I am getting stronger and so this motivates me to do more. But I am going to stick to the plan to keep it all in balance with work and other responsibilities.
I terms of my decision to delete all the photos and cut all connections with my ex I had some further thoughts about it. I see that my ex reached a certain wall of limitations on her path. And she does not want to transform it here and now and with me. When I see at all that I tried to do was not effective. She did not want to do things with me and it was for her difficult to see with clarity what I wanted to do because of veil of polarities. So I simply let her go and I feel at peace. At the same time it is interesting to see how I allowed myself to cling to the belief that she is the best I could find in partner and it is a little bit difficult to imagine that I could be with somebody else. The fact is that we had a lot things in common and this was the best relationship in my life. But then if she does not want to do things with me then it also shows me that there must be somebody else more suitable for me. And thus I should go over this in some way limiting self-belief and open myself to the other possibility.
And this is what I have been trying to do today and especially in the meditation. I just want to see what is going to happen with me when I allow to get over this belief and open myself to the possibility that there could be another partner for me. This is really interesting to let go off the belief within my mind.
COMMENTS
---