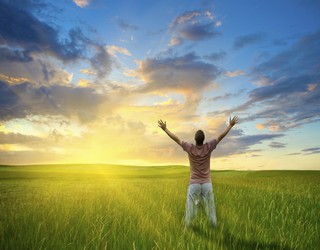 I am catching up with posting online my articles.

So my day was very busy at work. But I was prepared for it. And thus I allowed myself to sleep longer in the morning. This long sleeps in the times when I work a lot are very good for my body. Anyway I did my work with clients doing excellent sessions. Lately my massages are really good.
Because this long sleep helped me to recharge my batteries so I also allowed myself to do some exercises at home. Not much but still better than nothing. I also did meditation and in the evening I allowed myself to play a little computer game. I just wanted to relax.
Ahh... this one is interesting. While I was doing the treatment something happened and suddenly I felt love and sweetness in my heart. It was very distinctive the sensation. I know it already from the past but still it is very powerful and pleasant. Now I am just asking myself whether this is related to my client or the other person that comes to my mind is my ex-girlfriend. Most probably this is not my client but for now I cannot check it up. I will try to speak with my client tomorrow and ask if he felt something different.
What else ?
Well... it is getting busy now with work as there are many tourists who came here during Christmas and New Year time. So I will need to dedicate less time to my projects. But still I will do something whenever I can.
COMMENTS
---