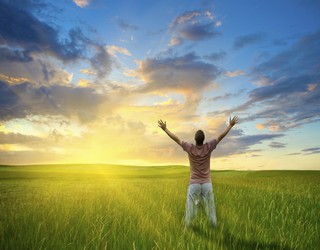 I am catching up with posting online my articles.

I am not sure what to write today. Ahh... this thing with the hangover like symptoms changed. Today I had session with a client during which we implemented intensive breathing. And I was doing it along with the client. In the end it helped with the hangover. I start to see more clearly that spending a lot of time with the computer and little in the nature goes hand in hand with the symptoms. The is already in the last sentence. But apart from this I spoke today with a friend who suggested that there are special instruments/gadgets which help to neutralize the radiation from the computers and other electronic devices. So I will try it to see if it is effective.
Of course there is also the point with the stagnation of sexual energy. But then it does not really matter that much where the stagnation comes from as the solution lies in breathing, nature and less exposure to the electro smoke.
What else ?
Today I did very little of meditation and just a little bit of exercises. Tomorrow I have busy day and probably I will not do much either.
What else ?
This is interesting. I just finished my project on the terrace and I already got new ideas from my friend on how to make it stronger and more efficient. I somehow suspected it in the back of my mind. So it looks like I am entering the phase 4 of my project. I do not know how long it will take me to accomplish it. Today I was busy with making the investigation online of the topic, calculations and designs.
COMMENTS
---