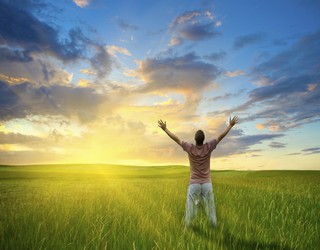 I am catching up with posting online my articles.

Today I had a day without clients. Though I had an inquiry. Yes... it is a Christmas day but still somebody asked for a massage. It does not matter I did not feel like doing it anyway. Thus I had my day off and I planned that I would do something with my projects but then I was not effective at all. I have some kind of tension in my head and it is difficult for me to concentrate. This related to the experiment that I am doing lately. This I want to see what is going to happen if I do not engage in sexual activity. Because I do not have partner thus my sexual activity means masturbation. Thus I have not been doing it for more than 2 weeks and I feel that the sexual energy is blocked and gives me this sensation in my head. I do not know if women have the same but if you are a men then you should know what I am talking about.
I know from past experiences that masturbation and ejaculation would somehow unblock something and these symptoms would disappear by tomorrow. But I am asking myself if there is any other way to balance this energy in my body ?
Out of the things that I could do right now is squeezing the perineal muscle and then I am also thinking about doing some intensive breathing exercises. Though there is a difference between just thinking and doing it. So I need mobilize myself to do the breathing exercises. Thus the best would be that I stop giving my power to thinking about something and finding excuses to do it later and instead I should just do it now. So now I stop writing and I do this exercise.
COMMENTS
---