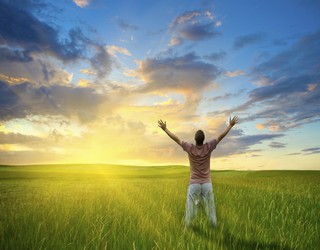 I am catching up with posting online my articles.

Today my day was different. I did not have any responsibilities or work in the morning and I took it easy. Well... this is actually not true about the point that I did not have responsibilities. Last night after I did meditation I lied down in bed. It was around 10 pm and this is relatively early for me to go to sleep but it did not take long and I fell asleep. I woke up couple of times but then I continued to sleep. I woke up around 6 am and I got out of bed as I needed to do one task on the computer which was due today. It took me almost 2 hours but it got done and I was free.
After this I did not have anything to do until afternoon. So I had breakfast and I did morning meditation. Afterwards I sat down on the sofa and then that was the moment when I noticed that something was different. Thus I did not have to rush anywhere or do anything. I was just sitting in peace and I enjoyed it very much. Then I lied down in bed and I fell asleep. It was interesting that during this sleep I got aware of one important thing related to the person that starts working together with me. And thus I realised that this person is trying to manipulate me to buy things. I am not surprised with it as this person works in sales. Anyway it is good that I got aware of this point and I need to be cautious with this person. I only wondering whether I should bring this point in the discussion and ask for explanation or keep it for myself for now and be careful when dealing with this person ? And then I also asked myself if I should do anything with this person at all ?
After this sleep I did some with my project on the terrace and later I attended my client. In the afternoon I did some things around the house and so passed my whole day. I really liked that I did not have to run to do things but instead I could enjoy the peace in my home and do the things with joy.
COMMENTS
---