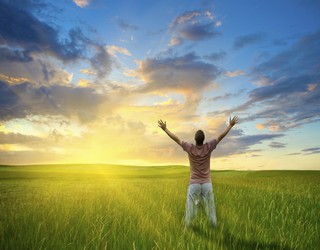 I am catching up with posting online my articles.

This morning I was invited by my friends to a breakfast. I do not like this type of events but because they are my good friends so I decided to do it. One of the reasons that I do not like this type of events is that usually there is nothing to eat for me there as my nutrition differs from what average person eats. Thus I ate my own breakfast at home just in case. And later I went to se my friends.
I was surprised to see that I actually find the foods that I liked. I was not completely full and I joined my friends at the table eating together with them. I say it again... this is really rather unusual thing for me. During the breakfast and afterwards we had chat and during the conversation we came across my project. Later I realised that this was an important breakfast/meeting because there were people who could actually facilitate their property for my project. I do not know if this is going to happen but at the same time there is something intuitively telling me that this might actually be the case. And when I add to this the point that there was the food that I enjoyed to eat, then I take it all as a good sign.
Afterwards I went back home. It was a beautiful, warm, summer-like day. I sat down on the terrace and I was looking at my unfinished project. I was thinking and hoping that my friends would help me today to finish it. But they were still busy and we decided that we would do it tomorrow. But while I was sitting on the terrace I felt like I would like to do in this moment. I asked one of my neighbours to lift one heave thing of my way and then I started to put the things together. it would be easier and faster to do it with my friends but still I was able to do things on my own. Only the last element was too heavy for me so again I asked my neighbours for help. And so my project was done. Well... actually I only finished another phase ( this is the 2nd phase ) of it and I still have to dedicate at least 1-2 days to it but this 3rd phase is rather easy in comparison with the other ones. Well... at least I think it this way. But at the same time I would not be surprised ( based on experience with 2 prior phases ) if again this part of the project would take more than 1-2 days.
This was very productive and effective day.
COMMENTS
---