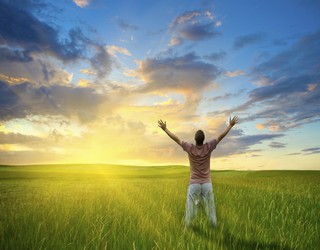 I am catching up with posting online my articles.

Today I felt well and strong. I did work with clients and then I also dedicated couple of hours to my project. I would like to finish it this week although I see that this might be not so easy. Well... I do the best I can. And if I do not finish it then I will do it next week and that's it. It starts to become for me more and more clear that I should be doing things with joy and have fun with them. The way I used to do things in the past was to do them as soon as possible and be done with them. But in this type of approach I lost the element of joy and then I also had to deal with the consequences related to the point that I was getting tired from pushing the limits and I was falling out of my centre. Anyway I am in the process of changing this element and through this I am literally changing my life. More joy and fun and less stress.
What else ?
I did not do any exercises today and no meditation as I was busy with other things. I will try to meditate now as it is not that late yet and I am not tired.
That is all for today.
COMMENTS
---