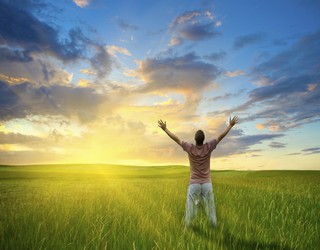 I am catching up with posting online my articles.

Today I had a busy day at work. but still I motivated myself to do some work on my project. As I said yesterday I have friends with me for few days and it is easier to do it together. We did only a little bit as it got dark but still this little that we did was important. Tomorrow I will be able to do some work myself and later I will ask my friend for help again.
I am tired now and will go to bed earlier. Tomorrow I have again rather intensive day at work so I want to get enough rest. I do not have any realisations to share. I am very pleased with myself that my project is on the way to be finished. I tried to talk about it with my clients but for them this is not so important. It is beyond their sphere of interest. I noticed it also with another person and I realised that most probably this will stay important only for me and maybe couple of other people. Well... that's that way it is when you do strange and uncommon things. It does not matter. The most important thing is that I am happy about it.
It is getting difficult for me to stay focused. I want to finish it now and go to sleep.
COMMENTS
---