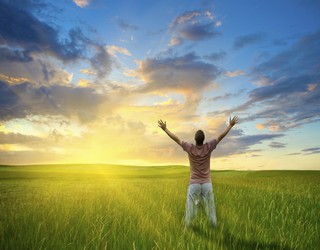 I am catching up with posting online my articles.

Today I spent most of my day buying and investigating the cost of the materials needed to make my project. These days it is rather easy to go to a big hardware store and find what you need. I see that I would only need to do some simple cuts and putting the pieces together with screws and thus it looks like I will try to do the work myself. I think it will take no more than 2 days including painting the wood to protect it from the environment.
I already bought some parts today and I assembled a simple pyramid in my apartment. Now I will do meditation inside of this pyramid and see how it goes. Right in this moment I realised that although I have been investigating and studying so many things related to spirituality ( including pyramids ), I never did a meditation inside of one. Anyway I'll see how it goes and what can I do with it. This pyramid is intended to be one element in this whole project that I am working on right now but then maybe I can use this pyramid to do the massages inside of it. I wanted to do something like this some years ago and maybe this is the moment do it finally.
This is another day without exercises. But I was busy with shopping other things this week so I skipped my training. Tomorrow for sure I will go to the gym after work. It is not that late yet but I feel tired. Though I want to do my meditation inside of this pyramid so I will not go sleep yet.
Today I met with a friend that I have not see for some months. Through this conversation I only got reinforced in my decision to not try to explain other people my process and my path. They are on different path and for them it is rather difficult to comprehend my process. I do not have the necessity to give any explanation of what and why I am doing certain things but this comes automatically in the conversation. So I will be more reserved and in this element.
COMMENTS
---