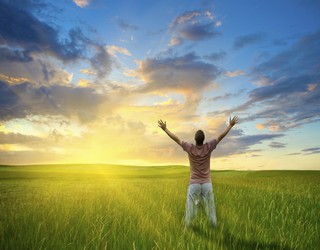 I am catching up with posting online my articles.

In the morning I got out of bed and I went to the kitchen to make myself breakfast. Afterwards I sat down on the sofa and I was thinking what to do. But I realised that I am not feeling like doing some work on the computer because there was still tiredness in my mind. I decided to go back to sleep. I do not know how long I slept. Probably it was something between 1-2 hrs. But what was interesting was that I came to the point of silence and rest in my mind. I had this experience few times already after sleeping long in the moments when there was accumulative tiredness in my body from working a lot.
Anyway I felt this tranquillity in my mind but still I knew that that was not enough. Thus I decided to go to the beach. And this also helped me to recover further. Later I did some work with the client although I did not feel like it. But it was just a little so it was ok.
Afterwards I ate dinner and I went home. I started to feel better and I noticed that my heart starts opening and I felt sweetness in my body and heart. But then I messed up as I started to watch porn and masturbate. Well... it is interesting that I have fallen for it.
What now ?
There is still this point that I need to get back to self-discipline. I remember the moments when I am focused and disciplined.
COMMENTS
---