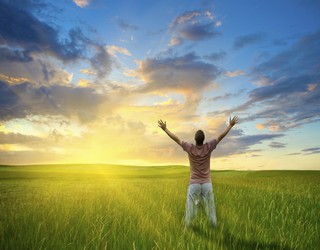 I am catching up with posting online my articles.

Today I had another easy day. No work. Just doing my things in a peaceful and joyful rhythm of mine. And this way I am having the opportunity to analyse and think about different aspects of my life. And from time to time I come some interesting realisations. For example today I sold by mistake one of my open positions on the market. I was wondering why I did it but then quickly I realised that I opened this position in the state of fear of missing out and not as decision based on joy. And few days ago I was talking about it that I want to make decisions based on joy and with my hearth. Thus for now I interpret this situation as something really positive although I did it unwillingly.
Then I also realised that I should stop trying to make profit desperately in every moment and instead allow myself to open the positions when I am balanced, aware and with joy. And only when I know that I should do it. In the last couple of days I was in the state of not knowing what to do and I did series of mistakes. We will see how it goes but I already like this idea that I would make the decisions based on joy rather than doing it in desperation to make profit or out of fear of losing or missing out.
This is something really important for me. I do not care if I do not make profit with investing anymore. But to not want to leave in fear of losing or missing out. I want to have fun and joy with it. And then there is also another important point. My abundance cannot be dependent on the success with investing. There are big swings and in a matter of few minutes I could be less abundant ?! The abundance cannot be taken away from me if I am it. It must be something stable.
COMMENTS
---