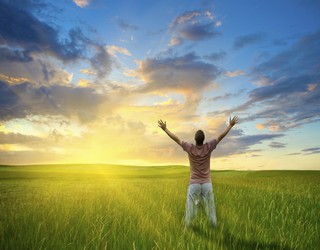 I am catching up with posting online my articles.

This morning I continued to make wrong decisions with my investments. After couple of mistakes I decided to get away from it and re-center myself as i realised that I got lost in the investing and within that I lost my balance. Big contributing factor to this imbalance was the fear of missing out and fear of losing. I realised that as long as I will allow myself to be influenced by this fear then there is a big risk that there will be more mistakes. So this was a painful but valuable lesson for me. Now I am out of all of the positions on the market but I am at peace and I make the next decision in calmness.
Apart from this I did some work. Then I did exercises 3 times at home. No gym but the most important is that I do something at home. I am getting used to it. I am getting stronger and there is no muscle pains as I do the exercises only for about 10 min. Once I get stronger then I will prolong the time but I want to test this approach when I work with my body and with joy rather then pushing through the pain.
What else ?
I woke up with the alarm because of the investing factor. I was kind of tired but I got up quickly out of the bed and I was immediately awake in my mind. I have not had it for a long time as I do not set the alarm lately. So I guess I should try to go back to the alarm clock and discipline of sleeping less. So I will try tonight sleep 4 hours and get up out of bed immediately.
COMMENTS
---