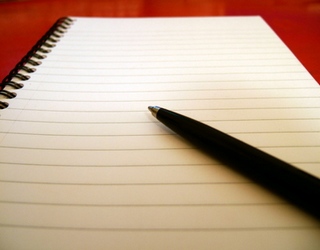 I am catching up with posting online my articles.

Last night I had an interesting experience. Thus I was in the bathroom and suddenly the lights went off. And it was completely dark, even darker than the night as there was no source of light from stars or moon. I could switch on the fuse and have the light but I decided to have shower. Of course I know where everything is in my bathroom and there was not a problem finding anything. And so I had a shower but I could not see anything. It is not a big deal but then how often do you find yourself in a place where there is no light at all ? To me this does not happen very often. I discovered a dark spot in my house earlier this year and I wrote about it as it was an interesting discovery but then this situation with the complete darkness does not happen often. And you ? Do you remember to be in the completely dark place ? Maybe you did never find yourself in this situation because you are afraid of the darkness or maybe just because these days we have some kind of lights turned on all the time during the night. This could be your electronic device or there is some light coming through from the street.
Anyway try it for yourself and see how it feels.
Today I went to the gym. But somehow I was not effective with the exercises. Maybe because it was a very hot day and I just did not feel like doing it. Though I did a light training just to do something and I went home.
I start to have more work. It looks like the season starts to pick up and everything will flow easy as always although I had very little work in summer and I was wondering if there is something changing for worse. But it was not necessary to worry about it.
COMMENTS
---