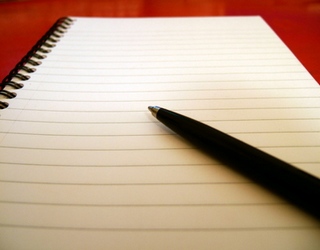 I am catching up with posting online my articles.

Today I woke up late but then I could not fall asleep for a long time so I guess that is ok. In any case I started to do my things and one of them was doing exercises at home. Yes... I am doing it every day as I want to break through the procrastination that was present in my life lately. I had no work today so I decided to go to the beach. It was nice. Then in the afternoon I was at home and I thought that I would take a break from the gym today to give my muscles a break. But then I changed my mind as I saw some procrastination pattern in it and I went to the gym. I had slight muscle pains but once I started doing the exercises it felt really good. I get stronger and the exercises start to be a pleasure instead of suffering.
So this was my day. Then in the evening I did my meditation and now I either go home or I watch a movie.
As you can see my day is something full of enjoyment and pleasure. What a difference to those last couple of years when I was working and working and working almost without any day off.
There is nothing else that I could share about. Maybe this one is worth to write about. Today I was contacted by a therapists of natural medicine who recently arrived to the island. He was looking a possibility to work together. I met with this person to discuss the possibility. But I realised that this person is not at the point where we could work together. This decision is based on my experience with other therapists in the last couple of years. And I will take a caution before I decide to do something with other people. In any case I offered my help and I gave him an advice of what the could try to do but for now I do not see this would be a good moment to work together.
COMMENTS
---