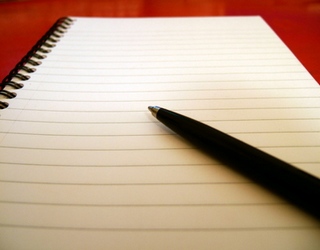 I am catching up with posting online my articles.

I start to get busy at work again. It is good. I need it as it was a little bit too quiet last month. Of course I enjoyed this time but I also need to earn money to pay my expenses.
Finally I got myself into doing exercises at home. At the moment this is one of the most difficult things for me to do. Very often I really have to push myself to do them. Though today was rather easy and I did the exercises twice at home despite having so much work today. As I said many times before, I just need to be constant because having a break for a week or more puts me few steps back and I am already fed up with this going back and starting again without really reaching my objective.
Apart from this this morning I stated to do meditation with other people. At the moment each of us is doing it separately at home but in the future we want to do it together in one place. I do not really see a lot of excitement from other people but it does not matter. I will do it with those who want to give 100 % into it. This is the lesson from the failure in my project last year.
COMMENTS
---