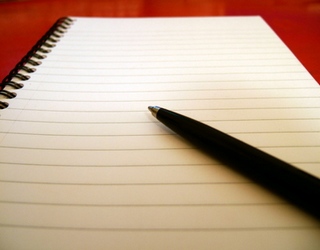 I am catching up with posting online my articles.

Today I face the same point. It is late at night and I do not feel like thinking ( because I am tired ) about what I could write in my article. So I just write something to fill up the paper although even that is a challenge.
I continue to say no to some people inquiring about the massage with me. It is just that I do not want to work so much at the moment. It is very interesting and nice to be in this situation when I have financial stability and I can do something like this. The only thing that I need to improve is the time management as I see that I am not as effective as I would like to be. I have this extra time but I do not use it in the best possible way.
I start to have some tempting thoughts about watching pictures of naked women and masturbate. But I say no to it. I decide not to give my energy to this experience.
I go to sleep now. I have enough for today.
COMMENTS
---